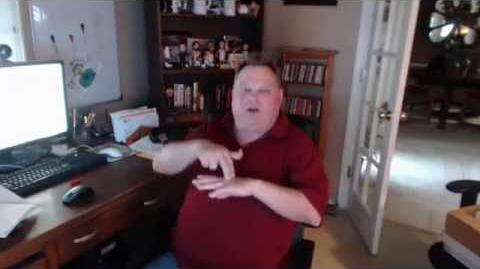 In this episode, Wingman introduces the name of the company and the game, and shows off the new Descendent Studios website.
1:34 - They have chosen Descendent Studios as their company name.
2:29 - They are busy designing the game and the user experience, and want to work with the community, so they are working on the website and chat roll. It should be live by next week.
6:46 - They are launching a Patreon page for a new Wingman's Hangout show, which will include access to private forums and design meetings.
7:48 - The working title of the game: Ships That Fight Underground, or STFU.
9:30 - He believes you should have fun while making games. "If you can't have fun making a game, what the hell are you doing man?"
19:02 - The team is up to about 10 people with a lot of volunteers.
Q&A
10:24 - Q: Are you on other chat channels? A: Yes, Ustream and CIG.
11:19 - Q: Will you take over on Wingman's Weight? A: Yes, they'll be bringing the whole show back.
11:55 - Q: When can we pledge for the game? A: They are looking for early January, but will put up a Patreon page for early backers.
12:33 - Q: What areas will be on the forums? A: You could see at the time on peezocker.com.
12:43 - Q: What will the game price be? A: They are working on that. The ships are either going to be flied by the pilot, or you're flying the drones from the harvester. There are now 6 ship types. There will be tech trees, and ships will be upgradeable. Also, once the game is out there, new features will be added, including owning the harvesters, meeting aliens, going to other worlds, etc.
15:23 - Q: What is your favorite talking point in your home office? A: Bobble head Chumley.
16:09 - Q: "Mine Or Die"? A: Even though you are mining, miner's aren't sexy. Also, there will be a "World Cup" for the game.
17:12 - Q: Can you dig tunnels and set traps? A: Yes. You have to choose what you put on your ship, but there will be a counter to everything. You can also dive into and navigate through lava.
17:45 - Q: Mod tools? A: Yes, they will be released at launch.
18:14 - Q: Winglet? A: Yes, he is part of the process!